Veterinary Acupuncture Services for Pets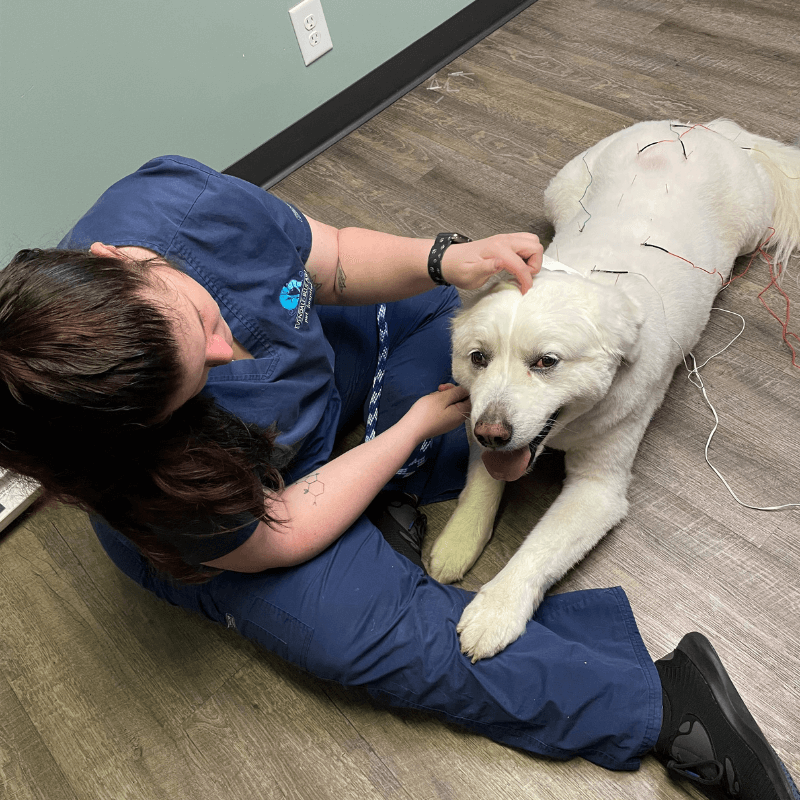 Acupuncture is a traditional Chinese form of energy healing that is used to treat a variety of chronic or painful conditions. It has been practiced as a healing modality for both animals and humans for thousands of years. Modern research shows that acupuncture induces the release of beta-endorphins, serotonin, and other neurotransmitters. Acupuncture is a holistic route to your pet's health and vitality.
At Evendale-Blue Ash Pet Hospital, we are extremely excited to be able to offer acupuncture for our patients. Dr. Goodman is certified in veterinary acupuncture by the Chi Institute.
Acupuncture treatments are successful a large percentage of the time. Pet acupuncture can often reduce or even eliminate the need for a variety of medications, it is well tolerated by patients of all ages, and there are no adverse effects. In addition to alleviating pain and chronic conditions, we also see benefits relating to the pet's energy levels and attitude.
Acupuncture can help treat the following ailments and more: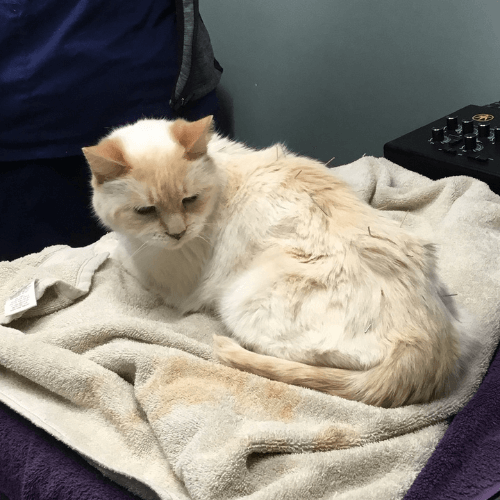 Pain Management from aging, arthritis, post-surgery, hip dysplasia, IVDD, and others.
Gastrointestinal disorders
Cardiovascular disease
Immunological disorders
Behavioral disorders
Anxiety problems
Neurological disorders
Palliative care for cancer
Dermatologic diseases
For more information about acupuncture treatment at Evendale-Blue Ash Pet Hospital, or to schedule a consultation with your pet call us at (513) 563-0410 today!