Evendale-Blue Ash Pet Hospital is proud to support our local community!
Gorman Heritage Farm, in Evendale, is a historic family farm that has been transformed into the Heritage Farm and outdoor education center as we know it today.  Evendale Blue Ash Pet Hospital participates annually in the Row X Row farm-to-table fundraiser to help invest in their mission of educating about agriculture, nutrition, sustainability, and the environment.  You will also find us at the Sunflower Festival, alongside other local vendors, educational stations, and enjoying the field of cut-your-own sunflowers.
My Furry Valentine is a mega-adoption event held annually at the Sharonville Convention Center.  This event features hundreds of adoptable pets (dogs, cats, puppies, kittens and other small critters) from dozens of different rescue and shelter groups from around the Greater Cincinnati area.  Evendale Blue Ash Pet Hospital staff proudly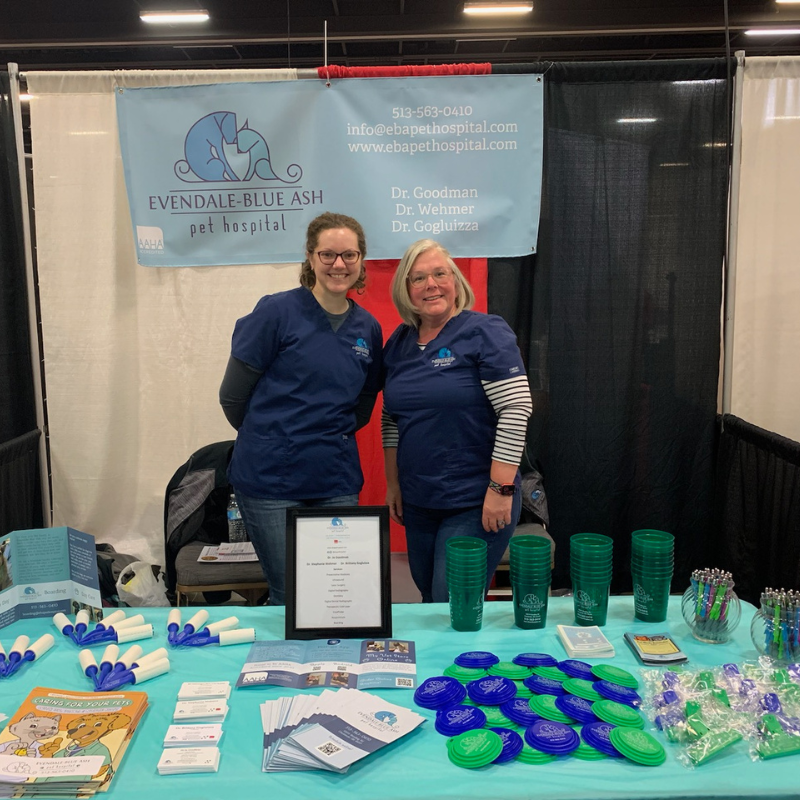 participate in adoption screening and vendor activities.  We donate two generous raffle baskets to help newly adopted cats and dogs receive preventative medical care, toys, treats, and goodies.  
SPCA Cincinnati holds a near and dear spot in our hearts as Evendale Blue Ash Pet Hospital.  Dr. Goodman not only sponsors their annual Tails on the Trail and Fur Ball events but stays active in their humane mission as a board member. SPCA Cincinnati not only reunites lost companion pets with their owners and offers opportunities for rescued pets to be adopted, but they also provide public information for responsible pet ownership in our community.  
Pets In Need is a non-emergency resource for families going through a hard time financially to continue to provide care for their pets.  They provide an alternative to surrendering a family pet due to financial reasons.   There is no other similar resource in the area. Dr. Goodman previously served on the Board and now continues to support Pets in Need through donations. 
Evendale Blue Ash Pet Hospital is also a proud supporter of the Village of Evendale. Annually we support Evendale's Conquer the Hill race, which supports Evendale's teen organization, Phi Lambda Pi. This organization is made up of teenagers in 8th through 12th grade who all volunteer for at least one community service project each year. We also participate in the annual Evendale Fire Department Chili Lunch fundraiser in support of our local firefighters.
In 2021, Dr. Goodman received the award for Outstanding Service and Support from the Evendale Chamber of Commerce for her involvement and support of the community.