Based on an article that first appeared at
Being a pet owner means sometimes leaving your favorite four-legged friend with people outside your trusted circle of family and friends. Family vacations sometimes require leaving your pet in the care of a boarding facility, working long hours outside the home might mean hiring a regular dog walker, and long-haired dogs need to visit a groomer regularly.
While each of those services requires doing homework to find the best providers, finding a groomer can be particularly difficult. You want to find someone who can not only professionally groom your pet but can also safely care for them. From talking to fellow pet owners to online research, the following are the steps to finding the best groomer in your area.
Word of Mouth
Engaging in candid conversations with friends, family members, and neighbors with pets is often the most effective way to find the most reputable groomer in your area. As people who are close to you, they have your best interest in mind and will be honest about their experiences with groomers over the years.
Veterinarian Recommendation
Veterinarians are often well-informed about other pet service providers in their immediate area, which means they can serve as a trusted resource for recommending a qualified groomer. They are also aware of any negative experiences with local groomers that resulted in a trip to their veterinary practice, such as groomers incorrectly clipping nails or unsanitary conditions that led to transmissible diseases such as these identified by the AVMA.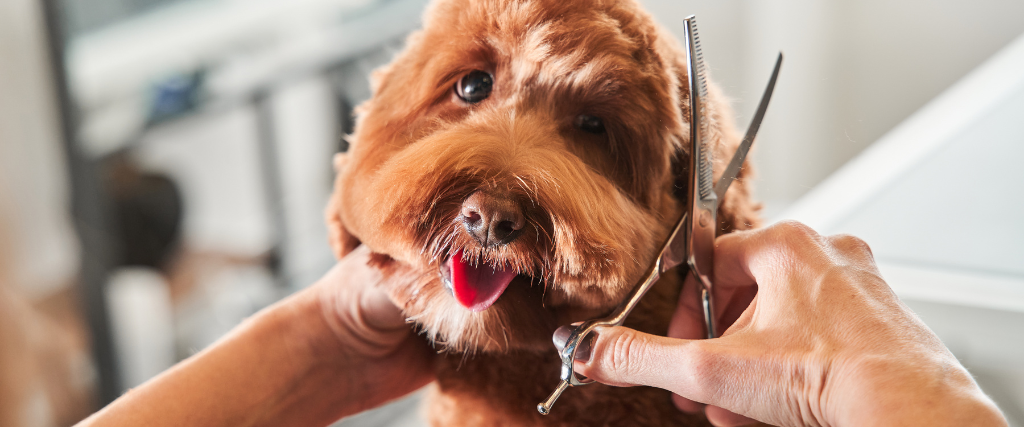 American Kennel Club S.A.F.E. Groomers
Reputable websites such as the American Kennel Club can also be used to find a reputable groomer in your area. The AKC Marketplace helps connect pet owners with groomers who can meet their needs and provides clear details to help make an informed decision.
Groomer listings on the AKC Marketplace include details such as:
Groomer's training
Services
Experience
Certifications
Business hours
The American Kennel Club also offers a S.A.F.E. Grooming Program, which stands for Safety, Assurance, Fundamentals, and Education. These groomers have badge icons on their listings that indicate they have completed the AKC S.A.F.E. Grooming Program. The AKC also conducts random, spontaneous inspections at AKC S.A.F.E. salons to ensure commitment to their high service standards.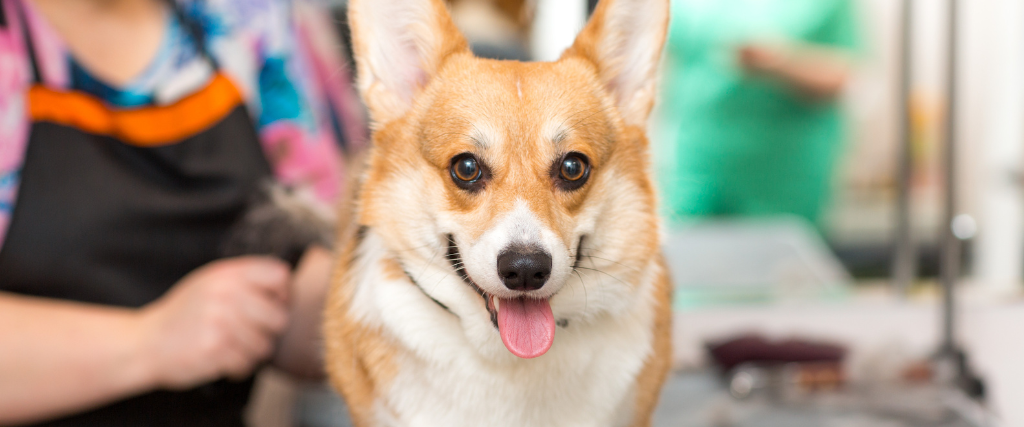 Online Reviews
Online reviews can be a valuable source of information when researching prospective groomers. These are readily available with a quick Google search of the groomer and can help to understand their demeanor, practice cleanliness, pet owner experiences, and much more.
However, pet owners shouldn't exclusively rely on online reviews to determine whether or not a groomer is qualified to groom their pet. Pet owners often leave a review following one negative experience, while hundreds of happy customers with positive experiences never submit a review. Seeing how a groomer handles these reviews can give you insight into how good or bad their customer service may be.
Groomer Visit
When selecting a groomer, consider a quick visit to their facility before making a final decision. Meeting the groomer, seeing their setup and process, and witnessing how they engage with dogs currently in their care can help in the decision-making process. This also provides an opportunity to ask questions, such as the groomer's experience with your dog's particular breed, their training, how they house dogs in their care, and emergency procedures.
Contact your dedicated veterinarian for additional guidance if you have trouble finding a qualified groomer.